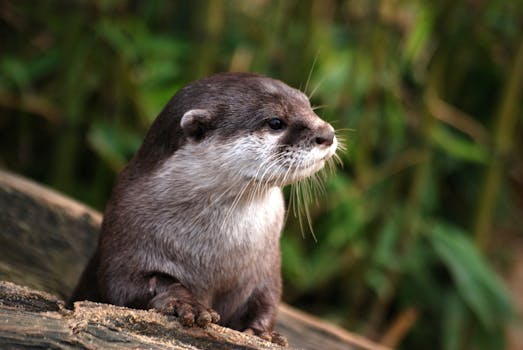 My son, Chase spotted a trio of river otters today while fishing Wildcat Creek. I had wondered if some of the splashing sounds that we hear in the deep water behind our house at night could be made by otters, and the questionable tracks in the mud must've belonged to something other than the beavers, but until today, nobody had laid eyes on one. My son made a video on his iPhone to confirm that's what we had, and sure enough, it was, and they were playing in the water near the big beaver dam.
One thing is for sure, Chase has to compete with not only the herons and water snakes for fish, but with the skill and voracious appetite of the North American
ri
ver otter.
What was once a small creek, running steadily through the hollows here in the foothills, has now become a diverse wetland, thanks to the workings of the beaver. A massive dam was built that stretches between the bottoms of two steep hills. The 100 yard long dam, along with several other smaller ones all up the creek to divert water, has flooded the entire creek bottom with standing water.
The swamp that was created provides ideal habitat for waterfowl and a few different species of turtle. Deer take refuge, deep in the thick trees and vegetation, that are now thriving in the standing water. The beavers have made their mark here, and now have provided a haven for the otters, as well.
I have spent most of my life in and around the waters in this drainage, but I never recall ever seeing signs of these interesting creatures here before now. It always amazes me, the surprises that you find near the water.